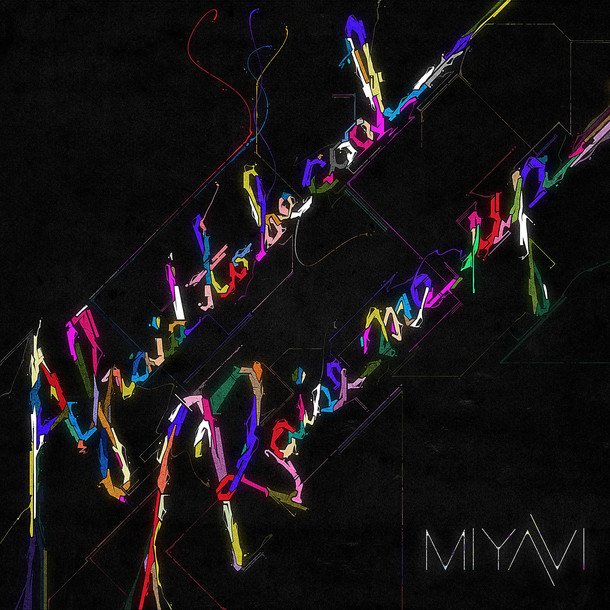 New Single
"AFRAID TO BE COOL / RAISE ME UP"
worldwide release
has been just confirmed for
29 April 2016.
DIGITAL PRE-ORDER
of the New Single and
Download
for the track 02. "RAISE ME UP" will be available on national
iTunes Stores
from 13 April 2016
Download the brand new EP 『AFRAID TO BE COOL / RAISE ME UP』in digital version available world wide
From:
Track-list:
01. Afraid To Be Cool
02. Raise Me Up
03. Afraid To Be Cool(Seiho Remix)
04. Raise Me Up(Jonny Dope Remix)
* The song "Afraid to be Cool" has been used as BGM for
MIYAVI X ASAHI BEER TV CM
* Remixes are done by the up-and-coming artist Jonny Dope from L.A and renowned Japanese artist "Seiho"
Teaser Video:
Promo for the song " RISE ME UP"; the video is in collaboration with the genius creator "Fantasista Utamaro", who's widely known for his creations in the fashion, illustration and design world. The finished work tells the story of MIYAVI who has entered into a brand new era.
MIYAVI Japan Tour 2016 "NEW BEAT, NEW FUTURE"
2016年9月19日(月・祝)北海道 札幌PENNY LANE24
2016年9月21日(水)宮城県 Rensa
2016年9月22日(木・祝)石川県 金沢EIGHT HALL
2016年9月24日(土)愛媛県 WStudioRED
2016年9月25日(日)広島県 広島CLUB QUATTRO
2016年9月27日(火)熊本県 熊本B.9 V1
2016年9月29日(木)福岡県 DRUM LOGOS
2016年10月1日(土)大阪府 なんばHatch
2016年10月2日(日)愛知県 DIAMOND HALL
2016年10月10日(月・祝)千葉県 幕張メッセイベントホール
INFO from
myv382tokyo.com
&
natalie.mu