The first event for MIYAVI after a "break" in LA, was a special meeting with the legendary Nigerian guitarist
Keziah Jones
The two guitar lovers met at Keziah Jones
Billboard Tokyo Live
!
Previously MIYAVI let a
comment
on Billboard site about KJ, to which KJ
replied
with expressing his wish to meet up MIYAVI & well thanks to Billboard the two ended meeting successfully!
First meetin was at the backstage then, the day after they met for a photoshoot or maybe a video clip as you can see in this
makin of
video !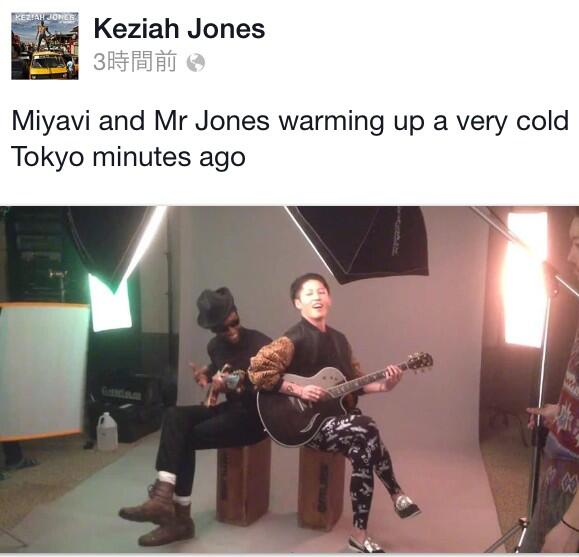 We will look forward to see what they did by this meetings so will be waiting for official news & Hope to see them together for maybe a Samurai Sessions collaboration?
ROCK ON GUITARIST !